Land on target with Aviation Job Search
We're proud to be home to the worlds no. 1 job board dedicated to the aviation industry. Since launched fifteen years ago, Aviation Job Search has provided a quality-over-quantity approach to helping the worlds biggest names in aviation recruit.
We have a range of products and services to suit all types of businesses, including our recently launched 'Natives Ads.'
'Native Ads' are one of the most effective forms of advertising that we currently offer our clients. On average a 'Native Ad' receives over 85,000 impressions and a 3.2% click through rate – that's 2,720 people looking at your advert!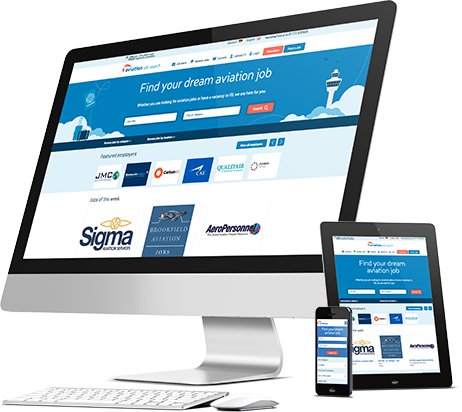 MILLION PAGE VIEWS EVERY MONTH
THOUSAND REGISTERED JOBSEEKERS
APPLICATIONS MADE EVERY DAY
What our customers say about us
"Since working with my Account Manager, I feel that I have benefited from their expertise in enabling me to improve our candidate attraction by trialling different recruitment methods. I have found them to be extremely approachable, friendly yet professional – and they've helped me out at short notice when it's been needed". BA City Flyer
"We have received a large number of candidates, and employed a number of applicants. The use of the website is easy, either putting new adverts on or searching CV's. I would recommend this company, the staff are very helpful, especially our customer service representative who keeps us updated with any changes." Apple Aviation
"The team were more than helpful in recommending a package to suit our needs, and managed our account perfectly. After only a few days, we were inundated with top quality technical and engineering staff, many of which were recruited. Aviation Job Search is THE must have tool when recruiting high calibre staff." KLM
"Since working with my Account Manager, I feel that I have benefited from their expertise in enabling me to improve our candidate attraction by trialling different recruitment methods. I have found them to be extremely approachable, friendly yet professional – and they've helped me out at short notice when it's been needed". BA City Flyer
"We have received a large number of candidates, and employed a number of applicants. The use of the website is easy, either putting new adverts on or searching CV's. I would recommend this company, the staff are very helpful, especially our customer service representative who keeps us updated with any changes." Apple Aviation
"The team were more than helpful in recommending a package to suit our needs, and managed our account perfectly. After only a few days, we were inundated with top quality technical and engineering staff, many of which were recruited. Aviation Job Search is THE must have tool when recruiting high calibre staff." KLM
Find out more about Aviation Job Search