Land in your perfect candidate's inbox
How 'Targeted Emails' work
It's very simple. We send a bespoke email to an engaged and relevant audience, that encourages candidates to apply for your job or course. Once the email has been sent, we'll send you a performance report to let you know how successful your 'Targeted Email' was.
Emails can be targeted towards a specific group of candidates based on location, skill, job title, salary or preferred position.
A 'Targeted Email' could increase your applications by up to: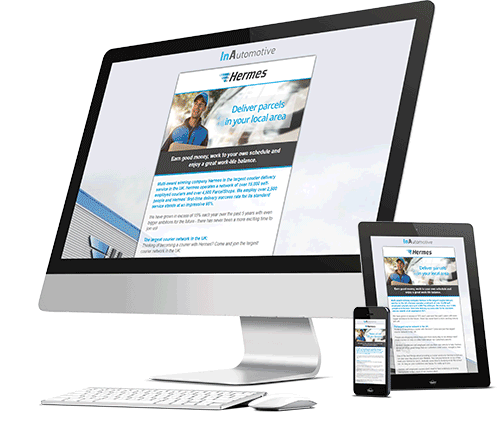 Hitting the spot
A 'Targeted Email' is one of the most effective products that we currently offer our clients.
Target your candidates
You can choose your audience by how often they open our emails, their skills, location, and the relevant salary bracket.
Increase applications
On average, a well written 'Targeted Email' gives you 3-4 more quality applications on your job. More often than not, a placement comes from a jobseeker who's applied via an email.
Find out more about 'Targeted Emails'
Simply fill in your details and we'll get back to you shortly.