Simply Jobs Boards has become the latest member of the Northern Powerhouse Partners Programme. The network of partner organisations all believe in the economic potential of the North and work collaboratively with the Government to realise that potential.
The Northern Powerhouse Partners Programme also aims to promote and celebrate major projects and initiatives in the North that showcase the tangible growth of the Northern economy and has membership made up of institutions and businesses across a wide variety of sectors. As a whole, the Northern Powerhouse enables individual cities and towns of the north to pool their strengths, in order to thrive.
CEO of Simply Jobs Boards Ian Partington said: "This is an exciting prospect for us and I relish any opportunity to further promote and develop business and economic growth in the North.
"This is a chance to help develop both skills and education within the region and I believe our career development expertise will provide a major contribution to the Northern economy and help it continue to thrive.
"Five of Simply Jobs Boards' job sites were recently nominated for an Onrec award this year, for The Niche Job Board Award. Recognition like this will only amplify the Northern region's economic presence, particularly in conjunction with the Northern Powerhouse Partners Programme." 
Minister for the Northern Powerhouse, Jake Berry MP said:
"I am delighted Simply Jobs Boards has decided to become a member of our Northern Powerhouse Partners Programme.
"I look forward to the contribution they will make in the region, especially in the skills and education sectors which both have a major role in furthering socio-economic growth not only across the Northern Powerhouse, but throughout the UK."
-ENDS-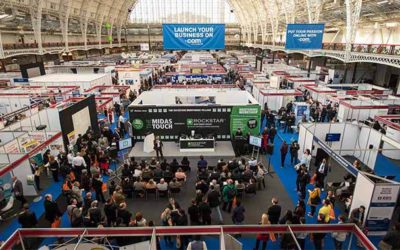 Returning to the ExCel London this May, The Business Show is the longest running business exhibition in the UK, representing a community hub for business professionals across the world. Now approaching its 41st edition, The Business Show has built a strong legacy...