Land in your perfect candidate's inbox
Every email we send to our jobseekers is targeted by their location and job category to ensure applications to your jobs are relevant.
Email your perfect candidate
Why email our candidates?
Specific to your search
When you buy a 'Targeted email', you choose the location and job category to ensure only relevant jobseekers are being sent your jobs.
Only active jobseekers
Our emails only get sent to our most active jobseekers, who are looking for a job now, so you know your potential candidates are serious about their job search.
We'll do the leg work
We even design your email for you to save your time and keep it looking professional.
Once you've let your Account Manager know you're interested, we'll run a report to see how many active jobseekers we have on our database that are relevant to the role you're trying to fill.
We'll then get in touch to discuss what you would like included in the email, and our in house design team will then put this together for you to save you time and keep it looking professional.
You'll receive a test email and then with your approval, we will send out your bespoke mailshot to the relevant jobseekers.
Once the email has been sent, you can request a performance report to let you know how successful your 'Targeted email' was.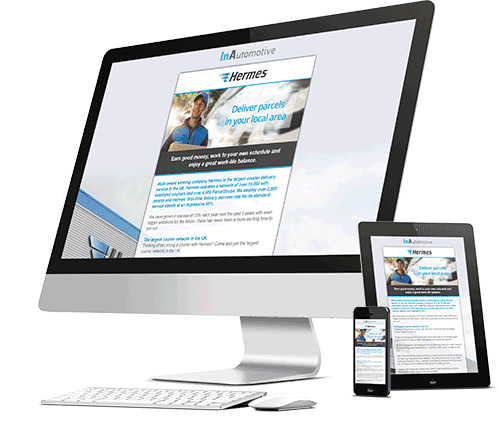 Make it happen
Tell us a bit about what email you'd like to send.
We know everything there is to know about who, what, where, when, why and how sales professionals apply for their jobs.
That's what makes us different to other job boards. And that's how we know how to build the perfect package for businesses like yours that's efficient and cost effective.