As the newest addition to the Simply Jobs Boards group, Simply Engineering Jobs is fast becoming the UK's leading engineering job board.
Through attracting passive as well as active jobseekers to our platform, we're seeing the fastest growth we've ever seen on a newly launched job board.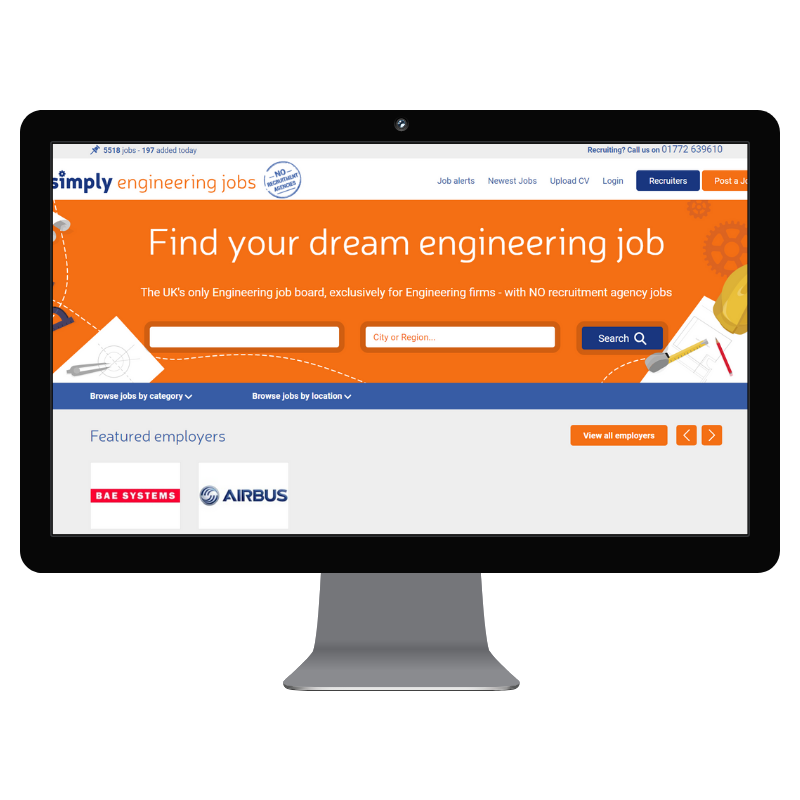 Ready to book your free demo?
If you're keen to find out more, and you'd like a free demo of our site (why wouldn't you?) just leave your details and we'll give you a call back in 5 minutes.
Want to get ahead of the game?
Call us on 01772 913965
OR
Email us at recruiting@simplygroup.net
Let us show you around the site, you won't regret it.