Simply Jobs boards is pleased to bring you our 2018-2019 annual report!
Last year we had some excellent feedback following the release of our report, and this year there's even more packed in to it!
Here's what you can expect to find inside the report:
CEO message
We have our message from Ian for the new year. He addresses the challenges faced in 2019 and what Simply has to look forward to in 2020. Here's a snippet:
"2019 has been a year of two halves for the job board industry, with the first half of the year being 'steady', but the second half becoming a real challenge as economic uncertainty surrounding Brexit started to impact recruiters' decision making on taking on new staff or spending money unnecessarily. We have to battle these issues and 'control the controllables', which means that we have continued with our commitment of making our sites jobseeker centric and increasing the amount of jobs available to them. " – Ian Partington, CEO Simply Jobs Boards
Key figures
The impressive figures that help make up this report, like:
The £11.6 billion of salary data we crunched to bring you our salary data from 2018-2019: A

nd it's even more niche than the year before!

8.8%: the growth we experienced on our candidate database this year
119: the amount of countries we advertised in over the twelve months
1500: the amount of job seekers we surveyed to bring you some of the most interesting insights yet

Challenges to the industry
We look at the global staffing and recruiting industry and the challenges it faced in 2019 – cue Brexit, skills shortage and reskilling. We'll also look at how issues like high turnover, digital transformation, targeting passive candidates and salary and benefits affect the industry. 
2020 approach
We walk you through the key areas we've highlighted for improvement in 2019, and some exciting technology we have planned to improve your experience on our sites, and events we have planned to meet you at (hint hint, save on the travel fees and join us anyway)!
Partnerships
We give thanks to some of our most special partners who we collaborate with on a regular basis, celebrating their support and commitment in helping jobseekers find their dream job. 
Jobseekers and their job search
We surveyed over 1500 jobseekers to get their thoughts on:
Searching for jobs

Salary bands on job adverts

Travelling for jobs

Pay rises

Relocating

Why they are searching for a new job

What's most important to them when searching for a new job?
Job hotpoints
In this section we explore the areas where jobs have been in demand over the last year. The maps provide an insight to where jobseekers are most in demand, globally, and we also look at the areas that increased demand from last year.
Top growth areas
We look at both the number of jobs advertised on each of our job sites, as well as the amount of candidates who registered their interest for these jobs.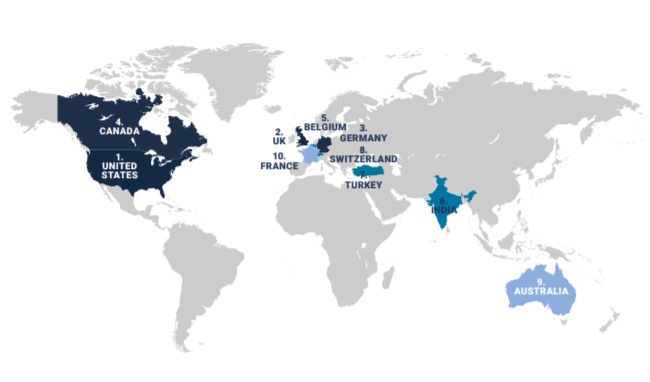 Salaries
One of our more popular sections, our salary insights provide jobseekers the opportunity to benchmark their current salary against the industry averages, while recruiters can benchmark what other companies are offering for similar roles. This year we've gone more niche than ever with this section, to give you the most accurate idea of what you could be earning, or what you should be offering, 
Gender insight
This section interestingly provides data on the male to female ratio searching for specific jobs on our site. The data is provided by Google Analytics to allow us to gain a deeper insight to our users. 
Category profiles per industry
The profiles in this section give a little more detail about the categories that drive the most interest on our sites. For each, we have identified the gender split and age of those browsing the category and the average salary of jobs advertised. Age and gender data is from Google Analytics.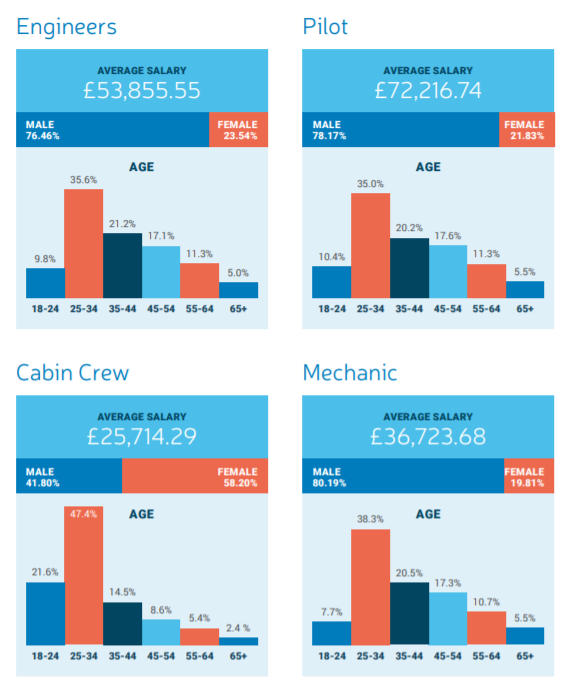 Sponsor thanks
This year Simply has sponsors who have contributed to our niche reports, which will be released shortly. We wanted to take the opportunity to thank our sponsors for being involved – all of who you can find within the report in the final pages. 
You can download the full Simply Jobs Boards report here.