Simply Jobs Boards, a group of niche job sites, has partnered with Bayt.com, the largest job site in the Middle East and North Africa, to enhance the recruitment process for industries including aviation, law and the motor trade. 
Bayt.com is the leading job site in the MENA region, connecting jobseekers with employers looking to hire. It has typically outperformed job boards in its arena, providing local candidates to businesses of all sizes and industries. 
The partnership with Simply Jobs Boards will allow businesses in the Middle East to access an even larger database of worldwide candidates who can fill niche roles that can be harder to recruit for.
The job board currently holds more than 36 million CVs on its database, and over 40,000 employers advertise their jobs on the site, access the CV Search tool, or utilise Bayt.com's Applicant Tracking Software (ATS).  
Omar Tahboub, General Manager at Bayt.com, said: "In line with our mission to expand our presence regionally and globally as well as connect more employers with the right type of talent, we've partnered with Simply Jobs Boards to empower employers in the MENA with global access to top talent across all niche roles. We want to ensure that access to talent is continuously made easier and more effective, and we are proud to forge such partnerships that help us enhance recruitment and career building across the region and the world."
Bayt.com has been in operation for 19 years, and is celebrating two decades in business in 2020, similar to Simply Jobs Boards, who celebrated their 20th anniversary this year.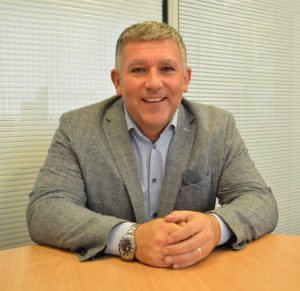 CEO of Simply Jobs Boards Ian Partington said: "We're very excited to partner with Bayt.com. This is the right move to connect more employers with highly skilled professionals in multiple industries in the Middle East, something both we and Bayt.com are equally devoted to. This partnership, we're sure will have a very positive effect on the job market in this area."
About Bayt.com
Founded in 2000, Bayt.com has become one of the most trusted and respected job boards in the region of the Middle East. They have won numerous awards including the "Leading E-Commerce Website in the Pan Arab Region" by the Pan Arab Web Awards (2007), the "Company of the Year" award by the TECOM Investments Pearl Awards (2009), and the "Top Companies to Work For in the UAE" award by the Great Places to Work Institute (2011, 2012, & 2013), and "Best Workplaces in Asia 2015" award. With over 35,200,000 professionals and over 40,000 leading organisations using Bayt.com's recruitment platform across all industry categories and career levels, Bayt.com is today the single largest marketplace of professionals and companies in the region.
About Simply Jobs Boards
Founded in 2003, Simply Jobs Boards is the largest operator of sector-specific jobs boards, many of which are market leaders in their niche. Founded in Preston, we specialise in niche sectors that often require staff with specialist skills, our ethos is to provide quality over quantity. We're extremely proud to boast that many of our job boards are market leaders, serving direct employers, recruitment agencies and advertising agencies right around the globe. Combined, we have over 2.6 million registered jobseekers and over 42,000 live jobs at any one time.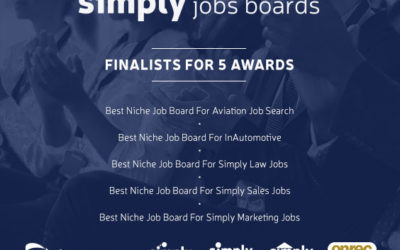 Simply Jobs Boards is pleased to reveal that our top 5 niche job sites have been shortlisted for The Niche Job Board Award for the 2019 Onrec awards! Aviation Job Search, InAutomotive, Simply Law Jobs, Simply Marketing Jobs and Simply Sales Jobs were all...